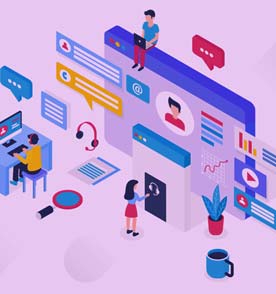 How often do you find yourself bogged down with trying to figure out HOW to accomplish something versus WHAT actually needs to be accomplished? For example, how many times have you tried to map out exactly how a member will navigate an application process versus what information you actually need to gather on the application?
The reality is that you are the subject matter expert. Your time is best spent determining what the organization needs, not how to get it.
Recently, I was reading through Wes Trochlil's weekly newsletter (as I often do) and found myself nodding along even more than usual. The topic was just this...focusing on what you need to accomplish and not how to get there.
Your organization should surround itself with partners and vendors who can help you figure out the HOW when you bring them your needs. Their job is to know exactly how your systems work and how they can be optimized to bring your visions to life.